Ambassador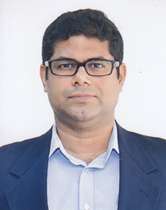 Vinod K. Jacob
Ambassador of India to the Kingdom of Bahrain
Mr. Vinod K. Jacob assumed charge as Ambassador of India to the Kingdom of Bahrain on 4 August 2023.
Mr. Vinod K. Jacob has over two decades of experience as a diplomat. He started his career at the Embassy of India in Beijing during which he learned Mandarin language. He returned to Headquarters in Delhi in 2006 and served as the desk officer dealing with India-China relations till 2009. He was a member of the Indian delegation to the United Nations when India was on the UN Security Council from 2011-2012. After New York, he spent three years heading the Political and S&T Wings of the Indian Embassy in Beijing. Upon his return to India in 2016, he dealt with India's bilateral relations with Pakistan, Afghanistan and Iran. In the second half of 2017, the Government of India appointed Mr. Vinod Jacob to coordinate the campaign for the re-election of the Indian Judge Dalveer Bhandari to the International Court of Justice and this task was successfully completed. This election campaign has been memorialized in the highly acclaimed book titled, "India Vs UK: The Story of An Unprecedented Diplomatic Win" by Ambassador Syed Akbaruddin. Thereafter, he has dealt with a number of subjects at the Joint Secretary/Director General level including in particular as head of Economic Diplomacy Division. He served in Colombo as India's Deputy High Commissioner from September 2019 till July 2023.
Mr. Vinod K. Jacob is a Graduate of Law with working knowledge of English, Hindi and Mandarin besides familiarity with two other Indian languages (Malayalam and Tamil).
Mr. Vinod K Jacob is married to Ms. Namgya C. Khampa who is currently serving as High Commissioner of India to Kenya. The couple have two children.